No Slowdown for 'New' Briggs & Stratton

03.02.2021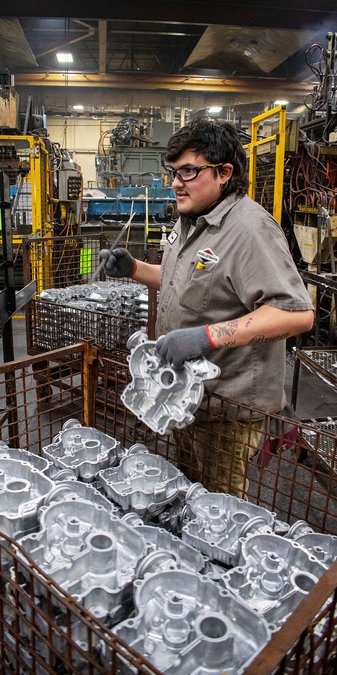 An expected slowdown in lawn and garden equipment sales last year never fully materialized. In fact, demand resurged during the summer, engines manufacturer Briggs & Stratton emerged from Chapter 11 restructuring under a new owner in September, and its Statesboro factory is now hiring.
"The Statesboro plant currently has 50 jobs to be filled on a variety of shifts and departments throughout the plant," Human Resources Manager Mandy See writes in mid-February 2021 email. "We need them filled immediately."
Openings are mostly for technicians and operator-level positions, but several salaried and support-level jobs are also available, she said.
To read the full article, click here.